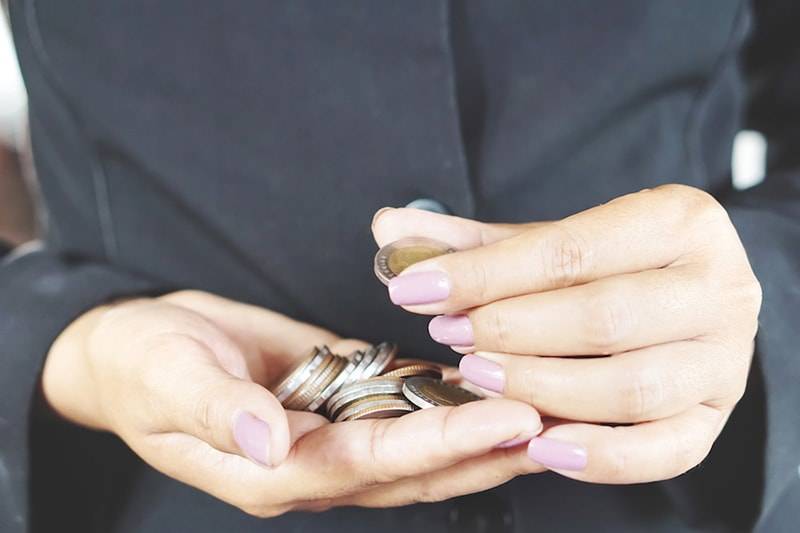 The COVID-19 pandemic has affected so many lives around us, both health-wise and financially. At Balance Point Heating & Air Conditioning, we remain committed to providing the best service to all our Colorado customers during this difficult time. Let's stick together as a community and help each other whenever we can.
We can certainly understand how you might want to replace your older air conditioner, or even your furnace, with a newer energy-efficient model but are concerned about the timing. Please know there are plenty of financing options available regardless of your credit history or current situation.
Financing Your Heating and Cooling Equipment
At Balance Point Heating & Air Conditioning, we offer financing options with quick approvals! Whether you need to replace a costly part or want to purchase a new product, schedule an appointment with our finance team to see how we can help you. We can help you with the application process while going over rates and low monthly payment options.
Another option is to check with the Loveland and Colorado government to see if low-interest loans are available on the purchase of energy-efficient HVAC equipment. Many cities and states around the country offer programs designed to help out with green home improvements. A little research could save you a bundle of money.
Veteran and Senior Discount Programs
If you are a veteran interested in making home improvements, consider applying with the Veteran Loan Center for a low-interest loan. Active-duty soldiers and veterans are eligible.
Many options are available for seniors to upgrade their property. Start with your local aging agencies and work your way up. These programs are designed to keep you comfortable in your own home.
Check Out the Rebates!
At Balance Point Heating & Air Conditioning, we partner with many manufacturing companies that offer significant rebates. These rebates can save you hundreds, if not thousands of dollars, depending on the model you purchase. Our team will gladly assist you in choosing the right system for your budget and lifestyle, and then helping to fill out any available rebate forms.
Most older furnaces and air conditioners operate at an efficiency rate between 60 and 70 percent. That means for every dollar you invest to heat and cool your home, at least 30 cents is wasted. If you can replace that older equipment with a newer model that has an efficiency rating of 90 percent or higher, you are going to save a lot of money on your monthly energy bills.
Energy efficiency has a lot to do with the energy rebates many utility companies offer their customers. Once again, it depends on the model you choose and its energy efficiency, but contacting your energy company in advance of your purchase will give you an idea of what you can expect. You may also qualify for a tax rebate or break from the IRS on your new system. Be sure to speak with a tax expert about this possibility.
Three Reasons to Replace Your HVAC System
Investing in your heating, ventilation, and air conditioning (HVAC) equipment can be a considerable expense, but it is a wise decision. Here are three reasons why it makes sense:
1. Increase Your Home Market Value
We buy new cars knowing they depreciate as soon as we leave the dealership lot. A reliable HVAC system does just the opposite—it adds value to your Loveland home. Environmentally friendly homes with updated systems sell quicker and command a higher price. Those manufacturer warranties, certifications, and scheduled maintenance calls make your home more marketable.
2. Improve Your Indoor Air Quality (IAQ)
If someone in your life has asthma, allergies, or any other type of respiratory condition, then you know the importance of maintaining high indoor air quality. Our team can install ultraviolet (UV) lights, air filtration systems, humidifiers, and zone control systems designed to improve your health.
3. Add Comfort to Your Home
Reduce your carbon footprint, improve your indoor air quality, and guess what? Your Loveland home is suddenly much more comfortable. Your HVAC system is running at peak capacity, using less energy, and lowering your utility bills. Breathe easy—you are home.
Most people spend 90 percent of their day indoors, according to the US Environmental Protection Agency (EPA). Investing in your home, health, and comfort just makes sense.
Call Us About Financing
Enjoy the warm weather comfortably, with a cooling system that does its job in your Loveland, CO, home. Our team at Balance Point Heating & Air Conditioning takes great pride in building lasting relationships with every customer.
We care about your health and your comfort. Call 970-480-0387 or request service online today to learn more about our financing options and how we can help you achieve the comfort you deserve.